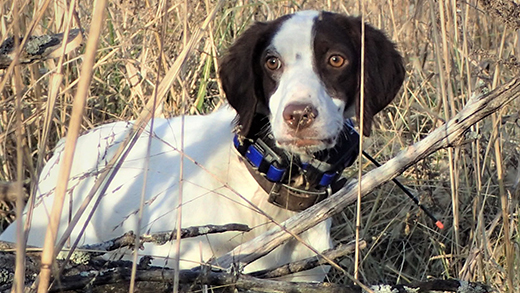 Wingshooter Kennels specializes in training and conditioning pointing dogs of all breeds for the discriminating upland hunter, lodge owner, and hunt test competitor. The first step in our training program is an understanding of the owner's experience with his or her dog, and an evaluation of the dog's current level of performance. This information enables us to set realistic goals and develop a customized program for each dog.
The
Founda
tion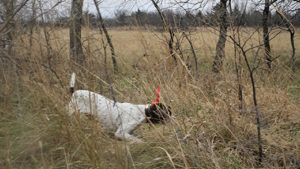 The Foundation Program is designed to nurture a young dog's natural instincts through low stress training and positive reinforcement. The cornerstone of our young dog training is to allow the dog to maintain its intensity, while developing a sense of purpose with proper introduction to obedience, field training and bird work. (Dogs are typically six to 12 months of age)
Basic

o

bedience

:

turn to

its

name

, come

and follow handler into the field

Socialization with other dogs

of similar

age

Basic handling, pointing and backing on check cord

Introduc

tion

to birds and

varied

huntin

g environment

s

–

developing

the

dog's

natural instincts to seek and find game

F

ield

work with fini

shed gun dogs to in

still range, compatibility and

opportunity

to back

Introduction to gunfire

through

use of a

blank gun

Throw and catch sessions to

i

nstill

a

natural

willingness to retrieve

6 week program $1,000 plus tax
Gun Dog

​​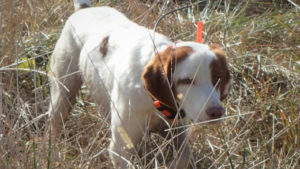 The Gun Dog Program instills the desire to vigorously seek, find and point game while developing a staunchness on point. Dogs in this program become successful hunters – possessing dynamic bird drive, responsive to voice commands and perform socially with other hunters and their dogs.
W

e

use a multitude of training methods and field

experiences

B

asic

commands are

reinforced

Dogs are

e

xpos

ed and worked

on

hard flying

game

birds

Introduction

to

gun

fire and as the dog

progress to shotgun fire

Expos

ed

to simulated

field

hunting situations and

the oppo

rtunity to retrieve

E

–

collar conditioning

Learn

"

w

hoa

"

and en

courage

d to be steady

on birds at point and flush

Begin l

earn

ing

to

honor and work with other dogs in

bird field

Simulated

hunting situations with other dogs to instill socialization skills and develop steady backing

$750/month plus tax
Dog
Training P
rogr
ams include
:
Dog Boarding

Premium Dog Food
Training Birds
Personalized Hunter and Handler Training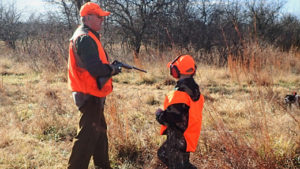 Wingshooter Kennels in partnership with Timber Hills Lake Ranch has the facilities, staff and instructors to teach beginner and novice hunters and handlers how to shoot and hunt upland or waterfowl with your dog or ours. We understand that for a novice and beginner the task of learning and developing effective field skills and gear can be daunting and intimidating, not to mention expensive. Our R3 Programs are partnered with local dog clubs, shooting instructors and hunter safety educators. We can provide the gear and instruction for the following on site programs:
B

a

sic

hunter s

afety and

gun handling education

Basic sho

tgun

shooting instr

uction at t

he range and in the field

Field

gun handling

for safety and effe

ctive shoot

ing

Introduction

to various gun type

s: handling and shooting inclu

ded

S

el

ecting

and acqu

iring proper huntin

g clothing, gear and accessories

Simulated upland bird hunts in various controlled shooting fields

N

ovice

dog handler

yard and field work training one

-on-one

Call Mark to discuss details, scheduling and pricing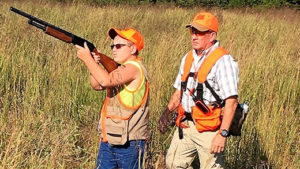 Train
Y
ou
r
Own Dog
In partnership with Timber Hills Lake Ranch we have various fields within the controlled shooting zone for owners to train with their dog. We have training birds, rental equipment and a multitude of habitat situations to offer self-trainers a variety of situations and species of birds to train on. Call Mark to discuss details, scheduling and pricing.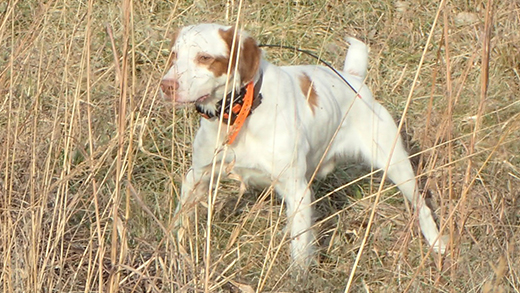 Dog Boarding:
We offer a limited number of short and long term boarding kennels for sporting breed dogs. $20/day or $350/month plus tax